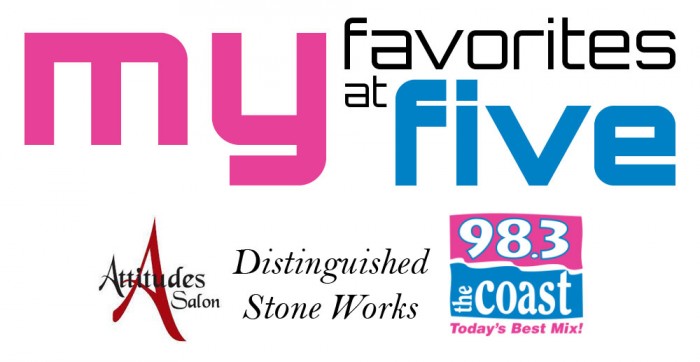 98.3 The Coast is YOUR radio station! And that's why we're happy to turn it over to you every weekday at 5pm for the NEW My Favorites at 5!
Request three of your favorite pop songs from the 80s, 90s or today, and make your playlist below! Male or female! Group, band or singer-songwriter! Whatever you want!
If Steph chooses your Favorites at 5 Playlist, she'll let you introduce the songs and award you Celebration! Cinema movie tickets and more!
One playlist per person per day. Must not have won anything from the Coast in the past 30 days. We need to receive your playlist by 4:45pm each weekday. We ask that you please keep requests within the 80s, 90s or 2000s eras of music. Must be a pop song (please no country, rap or hard rock music)! And YES you can certainly request male OR female artists. Have fun!!!