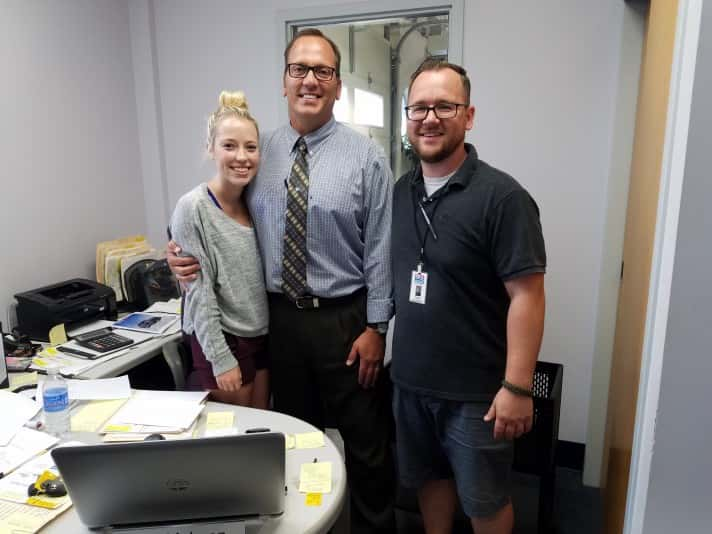 Congrats to Jim McLean from Baroda!!! His daughter Madi submitted him for Dynamite Dad and this is what she said about her dad:
"I can't think of a more selfless dad than mine. When I was in middle school I had cancer and my dad did everything he could to make my life as comfortable as possible. He drove me to a hospital in Kalamazoo twice a week and took care of me. During high school he came to all of my events and supported the sports teams in any way he could. He works long hours and weekends to provide for our family and spends all the time he can with us doing things we like when he's home. This year my car has broken down multiple times and each time he has taken it to the shop and paid to get it fixed. His grill blew over during a storm this winter and I would love to be able to give him a new one for father's day!"
Jim won a HUGE prize package that includes:
– Foursome of golf at Berrien Hills Golf Club
– Lunch at Ray's Bar & Grill at Berrien Hills Golf Club
– Two tickets to the July 24th Detroit Tigers Game in Chicago
– A brand new Kingsford Charcoal Kettle Grill
– $100 Gift Card from Martin's Super Markets
– Four tickets to Smooth Jazz at Sunset
– Four tickets to Cedar Point Amusement Park
– Four tickets to a race at Hartford Speedway
Dynamite Dad is brought to you by Martin's Super Markets! Check out the video of when we surprised Jim with his daughter Madi!