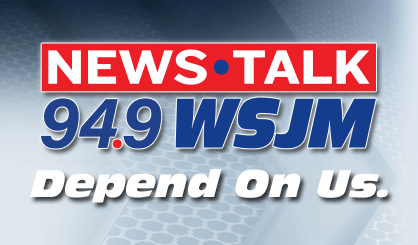 President Barack Obama is denouncing the sniper attacks on Dallas police. Speaking at the site of a NATO summit in Warsaw, Poland, Obama called last night's shootings a "vicious, calculated and despicable attack on law enforcement" and says "we are horrified over these events." The President vowed that those responsible will be held "fully accountable" and that "justice will be done."
Five officers were killed and six were wounded along with a civilian. The shootings took place during a protest over fatal police shootings of black men in Louisiana and Minnesota. Three people are in custody and a fourth suspect exchanged gunfire with authorities in a downtown parking garage. Reporter Taylor Millard in Dallas spoke to WSJM News Friday morning and says it started out peaceful with people even taking photos with police as they marched.
"There is a good relationship between the Dallas Police Department and the black community," he told our newsroom. "That's something that's important to remember."
Millard tells WSJM News he was covering the protest, but did not witness the shootings.