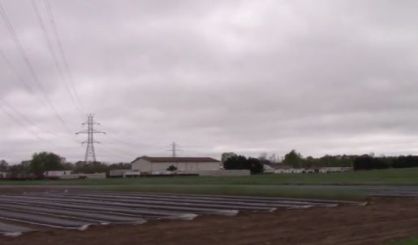 Farmers in southwest Michigan are being mostly spared from the abnormally dry conditions that have been threatening crops elsewhere in the state. Mark Longstroth, with the MSU Extension office in Van Buren County, says drought stress is only showing up in some of the corn and soybeans. He says the region's fruits are faring quite well.
"Actually, most of our fruit crops look really good," Longstroth told WSJM. "We don't have a bumper crop, but we've got a decent crop of apples, a decent crop of cherries, and a good crop of peaches."
Longstroth says says the grape and blueberry crops are also very strong. He says the region has received just enough rainfall this summer to keep the crops healthy. Much of the rain we've experienced in the southwest corner of the state has not gone on to affect other regions of Michigan.