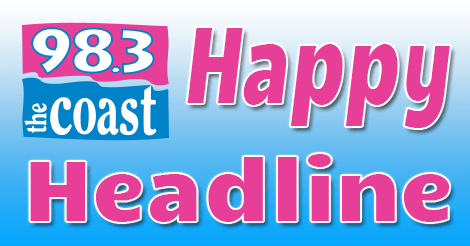 A postal carrier was delivering mail on a very hot day, but it was a young boy who had a special delivery for him.
8-year-old Carmine McDaniel watched the weather report on TV and became very concerned about his mailman, Henry Bailey, having to walk around the neighborhood in the severe heat. So he decided to leave a cooler packed with water and Gatorade outside on his front steps with a note that read, "Mailman: water and Gatorade in cooler. Have a great day."
The home's security camera captured an extremely grateful Henry reacting to the note. He can be heard on the video saying, "Oh man, water and Gatorade. Thank God, thank you. Oh my God, yes!" Carmine's mother Terra McDaniel says, "I hope people will learn from watching the reaction of the mailman how something so small can mean so much to one person."
Carmine and Henry have been friends for years and their bond has gotten stronger over time. Henry even let Carmine spend the day with him at the post office and showed him the ropes of his job.