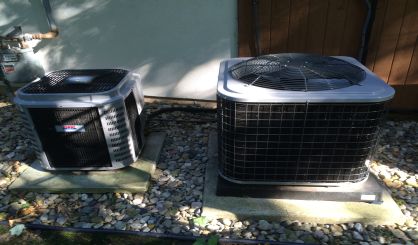 With the heat wave going on in southwest Michigan, the air conditioning business is booming. Susan Raye, with City Plumbing, Heating & Air Conditioning, says they've had plenty to do.
"I answer the phones, and the phones have been crazy," Raye told WSJM. "So, it's been very, very busy."
Raye says when it's 90+ degrees, people want their air conditioning fixed quickly. She says the company's got them covered.
"We have 24 hour service," Raye told WSJM. "So, if you call after hours, you can just leave a message and somebody will get back to you. We have something like four guys that are on-call for the weekend."
Temperatures are expected to remain in the 90s for the rest of the weekend. Health experts remind everyone to stay indoors with air conditioning, avoid strenuous outdoor activities, and drink plenty of water.