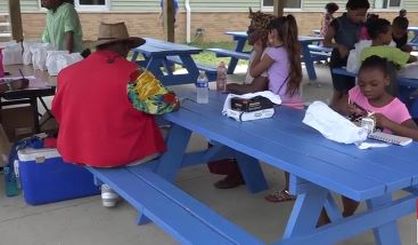 The Boys and Girls Club of Benton Harbor is now providing free summer meals to children and teens around the area. Executive Director Brian Saxton says they're serving up nutritious foods at the teen center and at the Fettig Youth Campus. This is the first time the club has served food in the summer, but it has previously served food during the school year.
"Last school year, we served over 35,000 meals, and this summer we took advantage of an opportunity to do it ourselves, rather than participate in the community program," Saxton told WSJM. "So far, we've serve over 7,000 meals and snacks since the beginning of the program through about July 15."
Saxton says the federal Child and Family Food Program makes it all possible. Kids can eat free Monday through Friday at either the youth campus or the teen center. Call the Boys and Girls Club to find out the schedules.