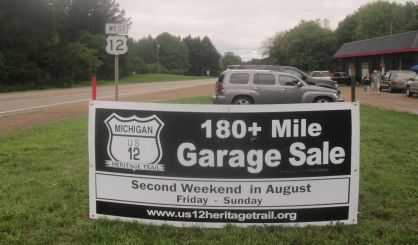 If you like to check out garage sales, this is your weekend. Starting Friday, you can catch garage sales on the US 12 Heritage Trail in southern Michigan from New Buffalo to Detroit.
"There's also various events, like the Ship and Shore event in New Buffalo and in Saline, there's a summer fest the same weekend, too," says US 12 Heritage Trail project coordinator Kris Martin. He adds it's coordinated with other activities and community-wide garade sales. He says the garage sale attracts people from Michigan, Indiana, Ohio and other states.
Martin says you can find things like artwork, antiques, clothing, and farm equipment at the more than 100 garage sales.