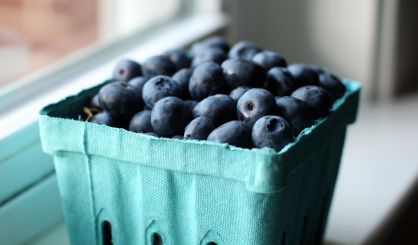 As many as 50,000 people are expected to flock to South Haven this weekend for the 53rd annual Blueberry Festival. South Haven Chamber of Commerce Director Kathy Wagaman says there will be things going on all over town through Sunday. That's not to mention all of the blueberries you can find.
"Local growers will be selling blueberries at the Huron Street Pavilion in downtown South Haven throughout the entire Blueberry Festival event, and that's really helpful because that's a common question as folks want to know where to find the blueberries," Wagaman told WSJM.
They'll also sell blueberries at the farmer's market. Wagaman says the weekend will feature all sorts of sales, live music each night at Riverfront Park, and runs. Friday is kids day, with the kids blueberry pie eating contest set for 2 p.m. You can find out more at BlueberryFestival.com .