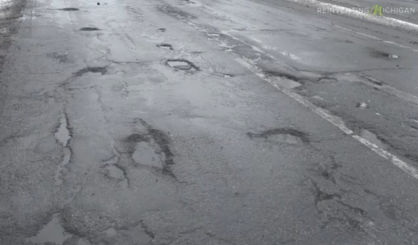 Michigan's highway system has been ranked 31st out of 50 when it comes to maintenance by the Libertarian Reason Foundation. The group's David Hartgen says the state's done a good job of getting bridges back up to code and improving rad safety. He tells us the problem is the level of attentiveness in maintenance scheduled.
"Michigan actually has more money to work with per mile than the average state, and the cracks begin to appear," Hartgen said. "That's when you need to be out there treating roads."
As a result, Hartgen says the state's major roads are falling apart too fast. Michigan was ranked 31st in last year's Reason Foundation list.