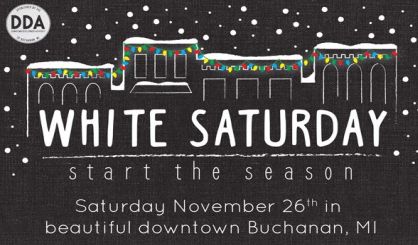 There will be lots of fun this Saturday in Buchanan. For the first time ever, they're combining White Saturday with the annual Christmas tree lighting and parade. The chamber of commerce's Randy Hendrixson tells WSJM News there will be activities going on all day downtown.
"We get started about 10 a.m. in downtown Buchanan, and we go until 6 when our parade starts, and then our holiday lighting celebration begins right after that, and then a cookie reception following that," Hendrixson said. "So, we'll go until about 9 o'clock at night."
Throughout the day, there will be arts and crafts, food, caroling, kids activities, shopping deals, and more. Hendrixson says if you're looking for some small town fun for the day, then Buchanan has got you covered. To find out more, check out the Buchanan Chamber of Commerce Facebook page.