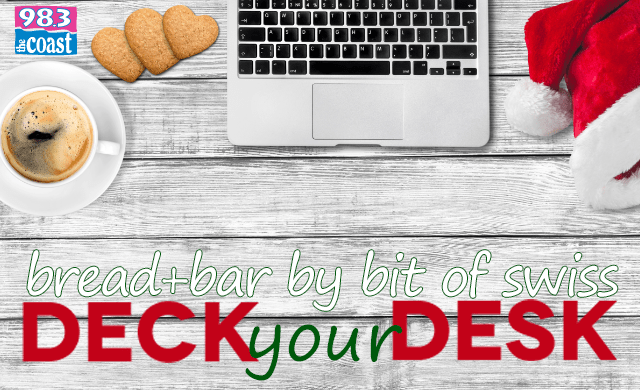 Jonny & Meagan surprised another winner for DECK YOUR DESK! Thanks to Bread+Bar by Bit of Swiss!
Congratulations to Tami Stevens! Her daughter-in-law sent in this submission for Deck Your Desk:
"My mother-in-law, Tami Stevens has 4 jobs.  She spends so much tim working and helping others. She really needs a holiday pick me up while putting in so many hours. Even when she isn't at job 1 she is still taking phone calls and scheduling appointments. She is the only female in a all male environment and I think this will make her feels special and make her Christmas that make special!"
"P.S. I don't have a picture of her desk, but I can say it's only filled with endless paper work. "
The desk was definitely full of paperwork, and now it is full of Christmas Cheer!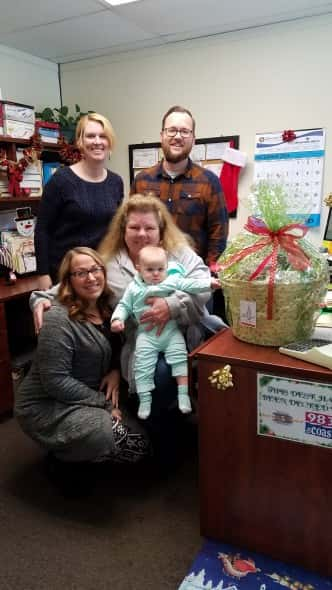 Check out the video of Jonny & Meagan surprising Tami at work!