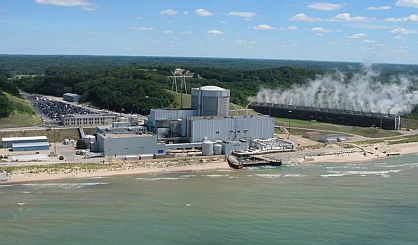 The Michigan Public Service Commission wants to know how the early closure of the Palisades nuclear power plant will affect the state's reserve energy capacity. That's just one of the things the MPSC is looking at as it reviews Consumers Energy's request to end its Palisades contract in 2018, rather than 2022. Spokesperson Judy Palnau tells our newsroom reserve capacity was in danger of going below the recommended level to begin with.
"This has already been of great concern to the commission," Palnau said. "So, having this big power plant exit the scene early, that only adds to the concern. So, they wanted to get ahead of this by getting the discussion started."
The Michigan House has asked the MPSC to deny Consumer's request to end the contract early, and Paknau says they're using that as a guidance while reviewing the early end of the Consumers Energy-Palisades contract. The MPSC also wants to know if Consumers looked at any alternatives. The commission has 90 days to settle the matter.