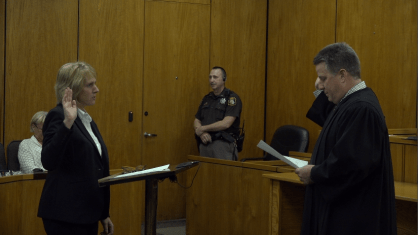 Newly-elected state Representative Kim LaSata is settling into her Lansing office. WSJM News checked in with her this week, and she told us lawmakers are meeting to set an agenda ahead of next Wednesday's official start of business. LaSata's ready to get to work on finding ways to provide more job training around the state.
"Whether it's in high school or community colleges, we need to train our workforce so that students, when they get out of high school, they can work towards a job," LaSata said.
LaSata also says lowering auto insurance rates and supporting public safety will be her priorities in the upcoming session. She's ready to get bipartisan.
"Even though the Republicans are in charge now of the Senate and the House and the executive, we all live here, regardless of your political feelings," LaSata said.
LaSata will learn her committee appointments this month. She was elected in November to replace former state Representative Al Pscholka, who will soon be the state budget director.