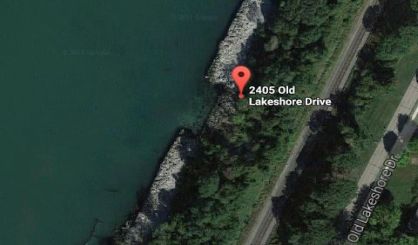 Congressman Fred Upton is hoping his office can help keep a rail line that runs along the bluff in St. Joseph safe. St. Joe City Commissioners have reached out to him, asking him to contact CSX Railroad about its property around 2405 Old Lakeshore Road. The sea wall down below the bluff has failed, and neighbors fear the bluff itself could collapse.
"We want to make sure that train track is protected from the ravages of the lake," Upton told WSJM News. "The last thing we would ever want to see happen is a CSX or Amtrak line threatened because of a force of nature. So, we're on this."
Upton tells us CSX has told him they've inspected the bluff area in question several times. He says the pressure should be kept up. There are concerns the bluff could collapse and take the rail line with it. Neighbors to the property say it's been getting worse for about 15 years now.