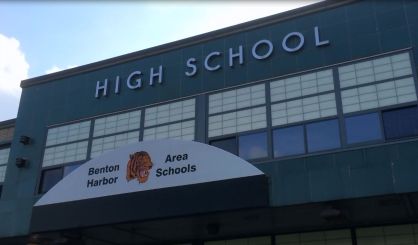 Benton Harbor and South Haven High Schools are on the list of schools to be selected for this year's Strive for a Safer Drive program. The program is a partnership between Ford Motor Company and the Michigan Office of Highway Safety Planning, and office spokesperson Kristin Allen tells WSJM News the students at each building decide how to preach safe driving to their classmates.
"We give each school $1,000 to create their campaign so they can do anything," Allen said. "Some people do assemblies, some people hand out goodies at lunch or put things on lockers. It really just depends on the school and what the students develop."
At the end of the year, the state and Ford will pick the top five campaigns and award their schools $500 to $1,500. Allen says traffic crashes are the leading cause of death for teenagers.