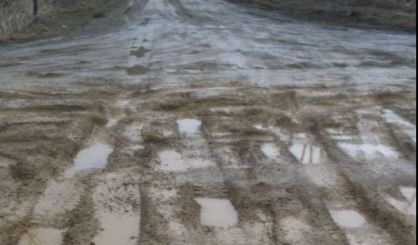 Gravel roads around southwest Michigan are in bad shape right now because of the recent warm weather. Van Buren County Road Commission Superintendent Brian Cornish tells WSJM News the weather has thawed some of the underground frost, leading to a muddy mess up above. There's not much crews can do to help right now.
"If you agitate it too much, if you try to grate it or scrape it, it actually makes it worse, and if you try to add any material to it, it actually makes it worse also," Cornish said.
The roads should get better when the weather gets colder. Cornish tells us, oin some areas, you can see the logs that were used to lay the base of the roads back in the 1930s and 40s. The road commission has been marking bad areas with barrels warning people to be careful. If you see any problem areas, you're asked to report them to the road commission.