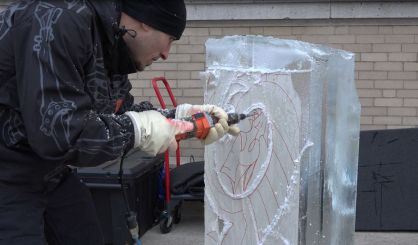 Crowds will line the streets of downtown St. Joseph starting this Friday for the 13th annual Magical Ice Festival. The event attracts ice artists from all over the country who carve out sculptures right on the side of State Street. St. Joe Today's Daniel Crevier tells WSJM News they'll compete on Saturday.
"We've got five teams this year," Crevier said. "We'll have about ten or eleven individual carvers, and then we'll have the teams on Saturday."
The ice carving competitions run from 8 a.m. to 4 p.m. Saturday. The day will also feature a 5K run and walk and other fun. The whole festival will kick off Friday with the popular Fire and Ice Tower at 7:30. To find all the details, go to St.JoeToday.com.