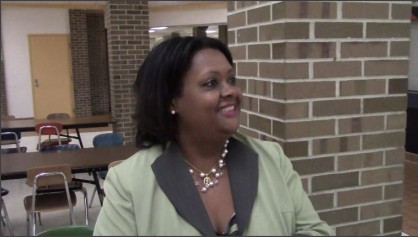 Benton Harbor Area Schools Superintendent Dr. Shelly Walker says last week's visit by the Michigan School Reform office to the district went well. The SRO was in town to examine three schools targeted for closure this year, and Walker tells WSJM News she's heard glowing things about what happened.
"I purposely honored the SRO's directions, which were to work strictly with the building administration and teams," Walker said. "So, I did not participate in or observe anything. However, the feedback that I received from community members and staff was amazing."
School Board Trustee Martha Momany agreed, saying she stopped by the STEAM Academy when SRO reps were there, and she saw smiles and heard laughter. Dr. Walker says she's certain the work being done at Benton Harbor Area Schools to improve performance will convince the SRO to keep the buildings open. The office will decide the fate of the Steam Academy, the Dream Academy, and the International Academy by the end of this month of at the beginning of next month.