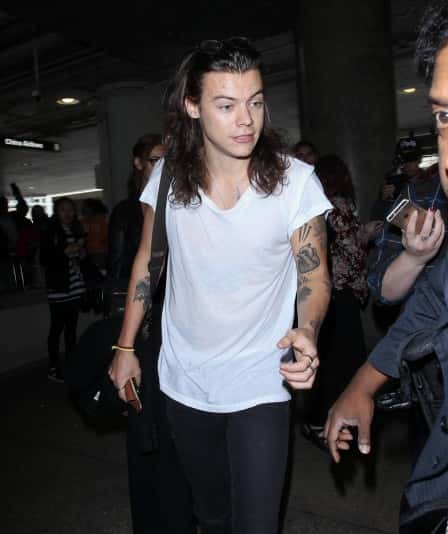 Harry Styles flies above Scotland in the video for his debut solo single "Sign of the Times."
The clip was released early this morning (Monday) and shows the former One Direction singer suspended in the air and flying more than a thousand feet above land and water. "Sign of the Times" is the first single released from his self-titled debut album, which comes out this Friday.
Still feeling those Bowie vibes!