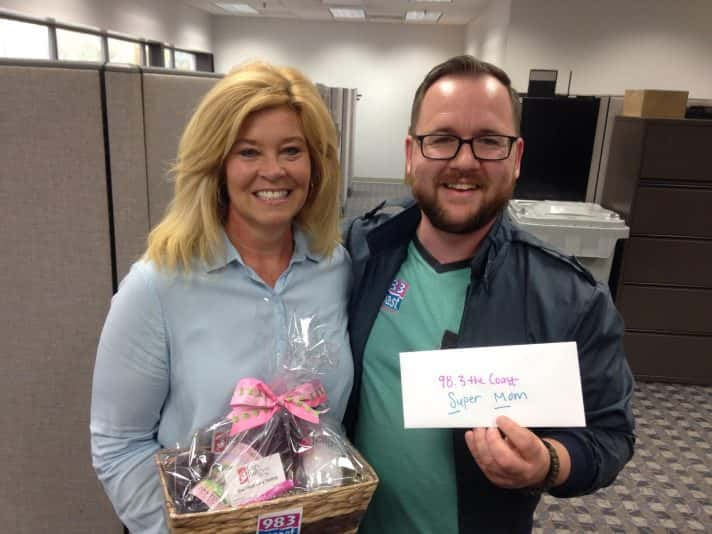 Big congrats to Tina Daisy Clark from Stevensville! She is our big winner for SuperMom 2017 sponsored by Dominion Auto Group!
Check out this heartwarming story that her daugther Amber Daisy submitted:
To know why my mom is a Supermom, you must first know that she is a single mother. She raised me as a premature baby all on her own. I was in an incubator for many months at a young age and she had to process all of those feelings of possibly losing me on her own. She never complained. She was just grateful I was alive. Even as I got older, she worked her butt off to make sure I had everything I needed. Still never complained. I never once felt that my family was less fortunate than others. To this day, as we prepare for my wedding, she has been my rock. It's hard growing up without a father, but it's easy when you have an amazing mother who plays both roles. On my wedding day, she will be the one to walk me down the aisle because she is my father, mother, mentor, hero, and best friend. She deserves to be treated like a queen because she has taken care of not only me but others before she will take care of herself. I love you MOM!
Tina joined us in the studio this morning:

Super Mom Tina won an amazing prize package that includes:
– A $50 Gift Certificate at Barbott Farms & Greenhouse in Stevensville!
– A Shellac Manicure & Spa Pedicure from Downtown Digits in Coloma!
    – A Gift Basket from Lazy Ballerina Winery in Downtown St. Joe!
– A one night stay at the Boulevard Inn in St. Joseph!
– and A gift certificate for up to 4 guests for Mothers' Day Brunch at the Bistro on the Boulevard!
HAPPY MOTHER'S DAY!!!!!!