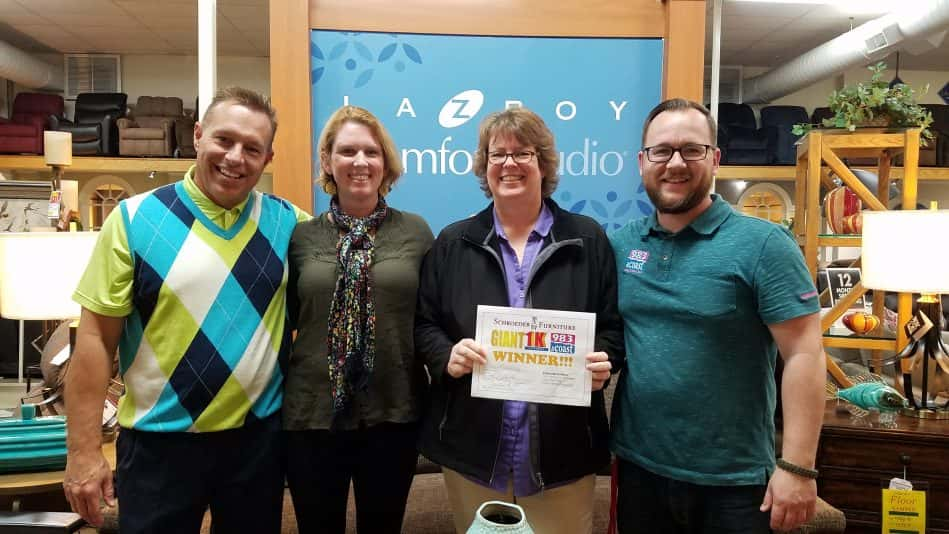 Friday night, May 19th, Laurie Vanderploeg of Baroda was the final qualifier standing at the GIANT 1K GIVEAWAY from Schroeder Furniture and 98.3 The Coast!
Laurie and her family now have $1000 to spend on anything in the store at Schroeder Furniture, like mattresses, bedroom furniture, patio furniture, livingroom & dining room furniture, and comforts for the home!
Thanks for being part of the Giant 1K Giveaway with Schroeder Furniture and the Coast!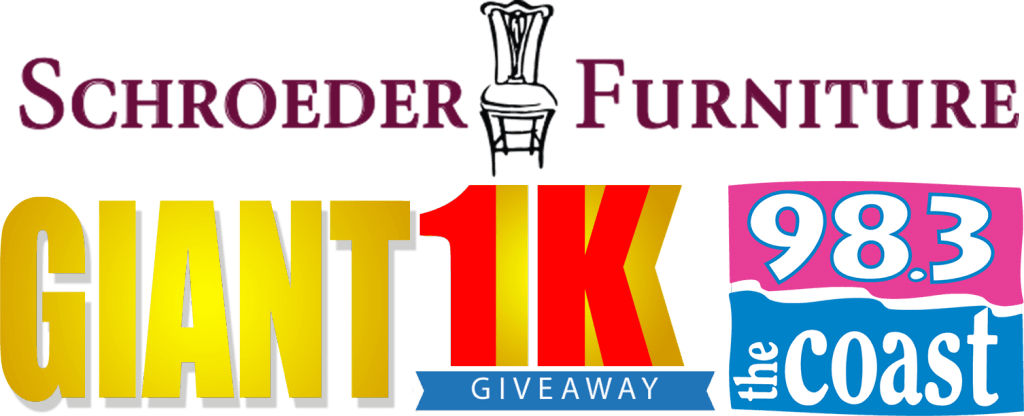 Watch the video of the giveaway on Facebook Live: