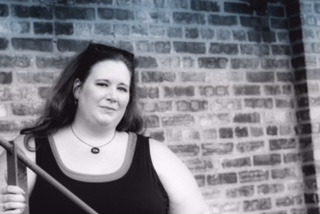 Being a music lover, it's hard to put in to words what happened in Vegas. I haven't talked about it, because I don't know what to say. How do you begin to even make sense of that many lives turned upside down?
Concerts, churches, malls, movie theaters, schools, the sidewalk, etc… they are our safe spaces – or at least, they were. Each of them are places we should be able to gather safely, to enjoy entertainment, family, friends, and each other in general. Instead we are finding ourselves fearing bombs, guns, knives, cars, and more.
Without getting political, there are so many arguments that can be made about the current state of our world. And… perhaps all of them in their own ways are accurate. The one thing I know for sure is our world has turned into a giant battleground, right vs left, black vs white, us vs everyone else. It's like we've forgotten how to love, how to forgive, and help those in need.
Don't get me wrong, natural disasters and tragedies like Vegas, and Paris bring the best out in us, a chance for everyone to step up and donate, to show love and support. But when they are over, when the massive amount of cleaning is done, we go back to what we were before – angry.
I've always viewed music as an opportunity to celebrate or escape from real life, believing that for every moment in life there is a perfect song to accompany it. It allows us to celebrate things like birthdays, graduations, life achievements, and love. Or provides the brief escape from death, diseases, heartbreak, and depression. Concerts specifically allow us an opportunity to lose ourselves for 90+ minutes in songs that tell the story of our lives with hundreds of other strangers who during that specific moment we are all connected. Sharing our love, being comforted, or inspired to step out of our comfort zone.
Not a nightmare.
I woke up around 2am Monday morning, unable to sleep I opened Facebook and laid frozen as I a friend posting how they were on lockdown at the airport, followed immediately by a breaking news post regarding the concert. Later that morning I read a heartbreaking update about a young girl who's fight with cancer is nearing the end. I read how another young woman in Berrien County is fighting her Breast Cancer diagnosis. Later about Tom Petty.
What a crappy few days….
I am angry, but thankful all my people in Vegas are safe and sound. Sad that what should have been the end to a great weekend has taken so many lives, and changed thousands of others.
My friends out there have asked for your patience and understanding as they too process what happened. They've asked for blood donations, and to do something nice for someone. It's not much, but it's a start.
There's enough heartbreak in this world to last each of us a lifetime without tragedies like this, what are you doing to spread good and love?
-Sarah
Sarah@983thecoast.com
*Photo Credit: Jodi Crum