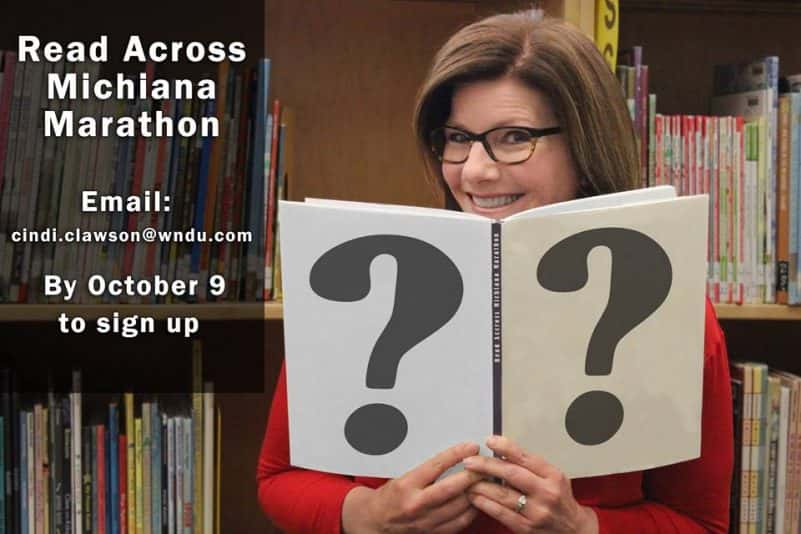 Cindi Clawson is getting ready to start her "Reading Across Michiana Marathon" and she is looking for teachers in Berrien County to sign up!
Here is what she said on her Facebook page:
"Teachers (K-5) don't forget to sign up for my Read Across Michiana Marathon! I'll be out reading in the schools in November, but you need to sign up by October 9 to get on the list. All you have to do is send me an email (cindi.clawson@wndu.com).
What is this reading marathon? I try to go to as many schools as possible in one month to read to students in order to promote literacy, and to show students that reading can be fun. This is my 5th year doing it. It has grown from 47 schools the first year, to 90 schools last year! I can't wait to hit the road in November and put smiles on the faces of kids all across Michiana."
So hurry up and get signed up by Monday!
Podcast: Play in new window | Download | Embed
Subscribe: Apple Podcasts | Android | Email | Google Podcasts | Stitcher | TuneIn | Spotify | RSS | More