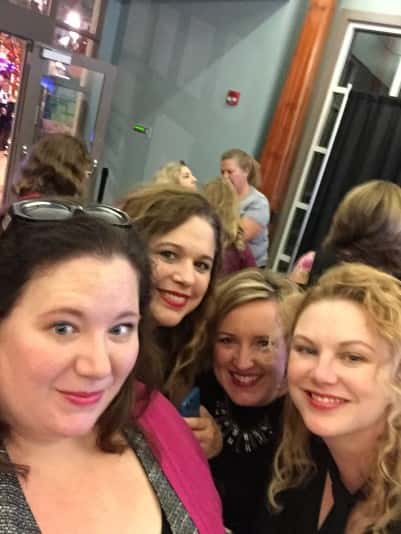 It seems like saying goodbye to something after a certain length of time, takes twice as long, if not longer. Take this one for example, 16 years in the making…
When I first started my radio journey, I had no plans on sticking around any longer than maybe the summer, or what was left of my time in college. I wanted to gain experience in promotions and marketing before heading out to work for Major League Baseball or NASCAR. But… life at that time had something else planned. I fell in love with the business, and the company and well… I guess the rest is history.
Funny how your life plans work right? Just when you think you have it all figured out, a sharp left turn is thrown your direction.
Cut to a few weeks ago, sitting in Zack's office talking. It started to become clear that being part of the Coast family moving forward wasn't going according to my plan. I figured another 2 years for sure and then *maybe* I'd leave… that would allow me to finish college (& help afford to pay for it), and figure out where my heart is and what I want to do when I grow up. (At 34, I should probably figure that out.) There were questions, emotions, and all kinds of things going on inside of me.
I spent most of the weekend wondering if I was making the right decision, crying, getting angry, and even getting bitter at those who have been successful here. That was until both the Pastor and Worship leader said something that hit home for me that Sunday at church. God's plan for us will sometimes lead us down roads that are unfamiliar, scary, and can make us feel uncomfortable. It's up to us to trust it, even if the voice inside is screaming "NNNNNNNOOOOO!!! DO NOT WANT!!!" I could write an entire blog about this, but you get the idea!
Granted this is not the first time I've "left" but the previous time I still stayed on part-time, this time not so much. I never imagined after almost half my life, I'd really be saying Goodbye to something that I've truly loved over. But, I am.
I'd be lying if I said I haven't shed many tears and hit a few regrets of the things I never accomplished like being the "Oprah of radio." I am, however, truly grateful for what the last 16 years has brought me, amazing friendships and memories that will last me a lifetime. Plus an opportunity to hang out with you. This is, after-all, my longest relationship!
I hope you'll join me (and let's be honest, probably a few tears from me) this Friday for my last day on 98.3 the Coast. Ironically, my last day in radio (it's still SO crazy to write that) will be next Tuesday, filling in on the first station I learned how to run a board on, and the station that I cracked the mic on for the very first time, our sister station 97.5 Y-Country. I think it's a pretty fitting way to wrap things up for me.
While 2018 might not be starting according to my plan, I am getting excited to see where it takes me. I'm excited to discover more of God's plan for me, knock out a few more college classes, get my house ready for our family reunion and who knows, maybe a date or two?
I really can't say thank you enough for letting me keep you company for so many years. We've had some great times gossiping about celebs, dancing around at concerts, crying over loss, and sharing part of my life with you via these blogs. YOU, reading this right now, you are who I will miss most. (Ok, and my coworkers!) I do hope if you see me around you'll stop me and say hi! (Fair warning, I don't always look the most pleasant, but I promise my bark is worse than my bite!)
One day I hope to bring the blogs back. While we wait on that, if you'd like to keep in touch, there's always social media! Feel free to add me!
Snap me: rahliz01 Insta: Sariebeth29
Welp, its starting to get dusty in here which is my cue to wrap things up.
Thank you again, from the bottom of my heart.
Cheers to 2018!
-Sarah
Sarah@983thecoast.com