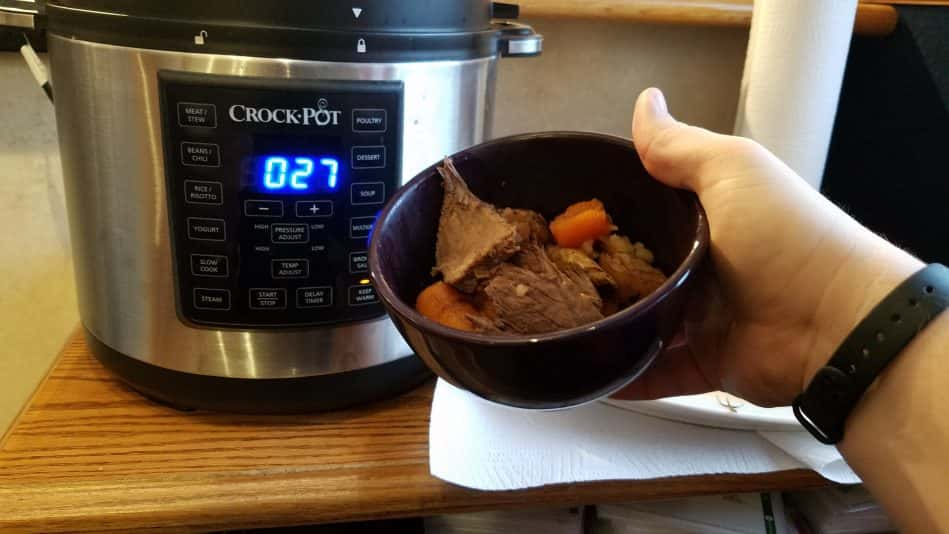 Making a Pot Roast is a difficult thing, it takes forever! Whether you put it in a Crock Pot or a dutch oven it takes about 6 hours. Well the Instant Pot says it will take about 35 minutes. So we decided to give it a shot! Here is the recipe:
2 lb Chuck or English Roast
1 cup of red wine
1 cup of beef broth
2 lbs potatoes
2 lbs carrots
1 onion
2 tsp salt
2 tsp pepper
2 tbs butter
Season the roast with salt and pepper and set aside. You can brown the meat on the saute setting if you want with the butter. Chop the carrots, onions and potatos into large chunks toss into the pot. Place the roast on top of the veggies. Pour the beef broth and red wine in and seal the Instant Pot. Set on the Meat/Stew setting and leave for about 35 mins. In 35 mins release the pressure, open the pot and ENJOY!
Check out the results!
BEFORE
AFTER