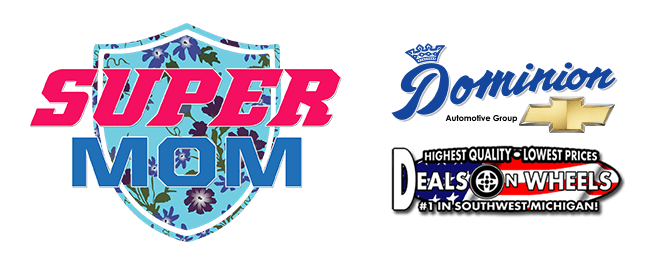 Being a mom isn't easy! With everything they do, every mom really is Wonder Woman! That's why we want to celebrate the mom in your life with our Super Mom contest sponsored by Dominion Auto Group!
Congratulations to our 2018 Super Mom winner, Ashley Gast of Benton Harbor! Ashley was nominated by Kerry on our website, and had this to say about Ashley [please note that a very personal portion of this story was redacted to protect the privacy of the children involved]:
Ashley and her husband became foster parents while waiting to adopt. She opened her home to children; loving, nurturing, protecting, driving them to visitation, court dates, therapy, keeping memory boxes, knowing that as much as she loved, they belonged to someone else. …Ashley deserves to be celebrated. She puts so much of herself into practicing the skill of motherhood that so many take for granted.
Because of Ashley's tireless dedication to children in the foster care and adoption systems, we are happy to award her:
– A $50 Gift Certificate for any plant you want at Barbott Farms & Greenhouse in Stevensville!
– A Shellac Manicure & Spa Pedicure from Downtown Digits in Coloma!
– A Gift Basket from Lazy Ballerina Winery in Downtown St. Joe!
– A one night stay at the Boulevard Inn in St. Joseph!
– and A gift certificate for up to 4 guests for Mothers' Day Brunch at the Bistro on the Boulevard!
Congrats Ashley and family! See Ashley's story here: