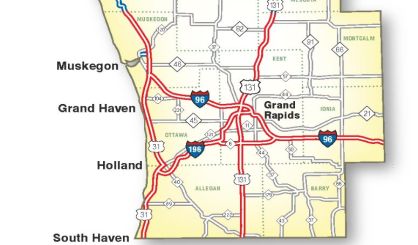 If you have a daily commute that takes you on highways in Allegan, Ionia, Kent, Montcalm, Muskegon, or Ottawa counties, then the Michigan Department of Transportation could use your input. Spokesperson John Richard tells WSJM News the agency is signing up volunteer Road Watchers for the winter. Volunteers will be polled about highway conditions following winter storms, and their input will be used to deploy winter maintenance crews and identify best practices. The Road Watcher program attracted more than 80 volunteers last year in west Michigan.
"We've done it up north, we've done it in the U.P. and this is the third year that we've done it for the Grand Region," Richard said. "Anytime that we can get multiple perspectives about what we're doing right and what we're doing wrong, it's really helpful to us."
Richard says MDOT is interested in roads like I-96, US-131, and I-196. Anyone who wants to sign up can go to Michigan.gov/RoadWatchers. On Tuesday, MDOT had 54 people sign up for the program.
Comments