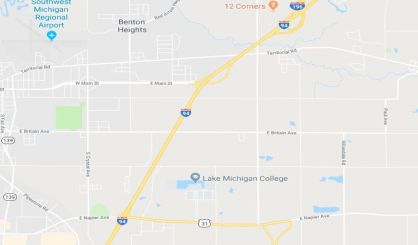 US-31 will finally be expanded all the way to I-94. The office of Congressman Fred Upton announced on Thursday a $20 million grant to the Michigan Department of Transportation for the project. It's been on MDOT's build list for a few years, and the problem has always been securing enough funding. MDOT spokesperson Nick Schirripa tells WSJM News the project will be done in three parts. Parts one and two involve expanding I-94 to make way for the connect and then expanding the interchange. Schirripa says the third phase is the actual expansion of US-31.
"With this announcement today from Congressman Upton, we now have a majority of the funding to finish that third bit, and because of the commitment from our federal partners and Congressman Upton, we will find the additional funding to finish that third piece," Schirripa said.
Schirripa says MDOT is confident the project will be finished by the end of 2023.
"Once this is completed, you'll be able to get from South Bend all the way up into Grand Rapids and points north along US-31 without having to leave a freeway," Schirripa said.
US-31 goes south to Indianapolis and beyond. The money comes from the U.S. Department of Transportation's BUILD grant program. Schirripa called Congressman Upton critical to MDOT's efforts to secure federal funding for the long-requested project. The construction will start in 2021 or 2022.
Comments