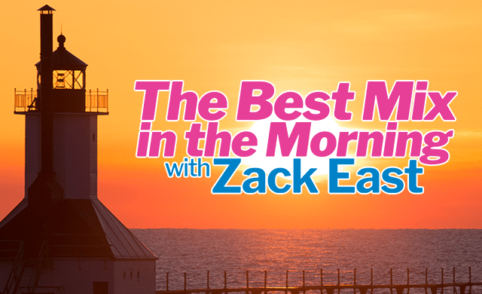 In her fourth day on the stand in Johnny Depp's libel suit, Amber Heard said the actor is a "remarkable man" when he's "clean and sober" but the "other side of him was a monster."
Amber said she had been "so in love" with Johnny and had "always held out hope" that he would get sober.
The British court also heard text messages to her mother in 2013 when Amber described Johnny as "violent and crazy" and said, "I'm heartbroken that this is who I love."
And according to written testimony, Amber's sister "begged" the actress not to marry Johnny. Her younger sibling also said she saw him punch her "really hard" during an argument.
Depp is suing The Sun for calling him a "wife-beater" in an old article.
---
Taylor Swift has been quiet during lockdown, but she's also been busy — working on an album that she dropped Thursday night.
Tay confirmed the 
release of 
Folklore
, saying "Most of the things I had planned this summer didn't end up happening, but there is something I hadn't planned on that DID happen. And that thing is my 8th studio album, 
Folklore
."
The 16-song album contains collaborations with some guys Taylor calls her "musical heroes" — Jack Antonoff, Justin Vernon of Bon Iver and Aaron Dessner, the frontman of alt-rockers The National.
A video for "
Cardigan
" will also arrived Thursday night.
---
Disney has indefinitely postponed the release of 
Mulan
 and pushed back the release of new installments in the 
Avatar 
and
 Star Wars
 franchises. The 
Avatar
 sequel will now debut in 2022 instead of 2021, while the first installment in an untitled 
Star Wars
 series has moved from 2022 to 2023. (
NBC News
)
---
If you're feeling nestalgic, 
Mark-Paul Gosselaar 
will watch and dissect the first season of 
Saved by the Bell
 in a new weekly podcast 
Zack to the Future
. (
Variety
) Mark-Paul played the main character, Zach Morris.
Podcast: Play in new window | Download | Embed
Subscribe Apple Podcasts | Android | Email | Google Podcasts | Stitcher | TuneIn | Spotify | RSS | More