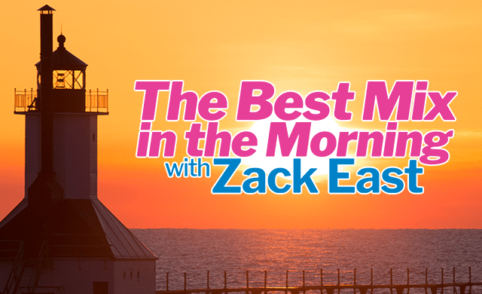 Katy Perry tried to turn a negative into a positive for her fans Monday, — she softened the blow of her album delay by taking a pie in the face.
She has pushed back the release of Smile from August 14th to August 28th. She wrote on Instagram, "Welp. I hate to throw this bad news at you like a pie in the face… But if there's anything 2020 taught me, it's to not get too attached to plans and be malleable."
To make up for it, Katy promised a series of #SmileSundays, where she's going to go on Instagram Live to talk about all things relating to the album. She mentioned new merch, and said "I'll play some snippets… Maybe we'll go live together… We'll def have a good chat!"
---
Did concert-goers get "closer" than they should've at The Chainsmokers outdoor Safe and Sound benefit drive-in concert in Southampton, New York on Saturday? That's what New York State officials are now asking.
The short video of the crowd retweeted by Governor Andrew Cuomo was initially posted by the CEO of The Chainsmokers' record label. It certainly appears to show that what was touted as an ultra-safety-conscious, in-car-only event was anything but. It reveals mostly mask-less fans partying at close quarters in front of the stage with no concern for social distancing. According to the label boss, the concert drew 3,000 people in 600 cars.
The event, which included Southampton Town Supervisor Jay Schneiderman as one of the opening acts,  raised money for No Kid Hungry, Children's Medical Fund of New York and Southampton Fresh Air Home. A Chainsmokers handout promoted similar shows coming up in other cities, including Miami, L.A., Nashville, Chicago and Atlanta.
The governor's office says they are opening an investigation. In addition the state's health commissioner sent a letter to Supervisor Schneiderman expressing his distress at what he has heard about the concert and asking how it had come to be. He wrote, "I am at a loss as to how the Town of Southampton could have issued a permit for such an event, how they believed it was legal and not an obvious public health threat."