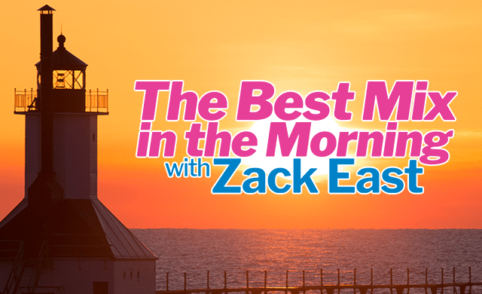 William Shakespeare
 wrote 
King Lear
 and two more dramatic plays during a London plague. 
Sir Isaac Newton
 developed his theory of gravity while forced to work from home. 
Taylor Swift
 wrote, recorded and 
released a 16-track album
 during the COVID-19 pandemic.
The rest of us mere mortals probably just procrastinated.
A productivity consultant says unrealistic expectations were crushed by reality and led some people to unnecessarily suffer. Marla Cummins added, (quote) "It's really important to place boundaries and give yourself a deadline."
She recommends journaling to help organize your goals. Put them down on paper so they're not sitting around in your mind. Cummins says, (quote) "Write down your thoughts to get out of your own head. You don't want to stay in your head, it's a really busy place." (
The Washington Post
)
---
If you gained a few extra pounds during the pandemic, you've got company. The Quarantine 15 became a reality for many of us.
Starting two months ago, alterations picked up for clothing tailors. They say people arrived needing more room around the waistline. One New York City tailor, Porfirio Arias, declared with triggering words, (quote) "Everybody got fat! It's not only in New York. It's all over the world that people got fat."
The shutdown created couch potatoes nationwide. Working from home meant the refrigerator was always within easy reach. Even if you wanted to attend an exercise class, the fitness centers were closed. (
The New York Times
) Our friends at South Shore Health & Racquet Club suggest getting out to go for a walk, a run, or take a socially-distanced outdoor class to help keep your body moving.
---
Stop denying yourself …
 A new 
study
 from the University of Zurich and Radboud University in the Netherlands has found that allowing yourself small indulgences leads to a happier life overall. Researchers found that the long-held belief that self-control will lead to a happier, more successful life is not necessarily true – and that allowing yourself some short-term pleasurable activities can lead to increased happiness and well-being. "It's time for a rethink," said researcher Katharina Bernecker from the University of Zurich. "Of course self-control is important, but research on self-regulation should pay just as much attention to hedonism, or short-term pleasure."  
In other words, if you want the cookie, eat the cookie
.
Podcast: Play in new window | Download | Embed
Subscribe Apple Podcasts | Android | Email | Google Podcasts | Stitcher | TuneIn | Spotify | RSS | More