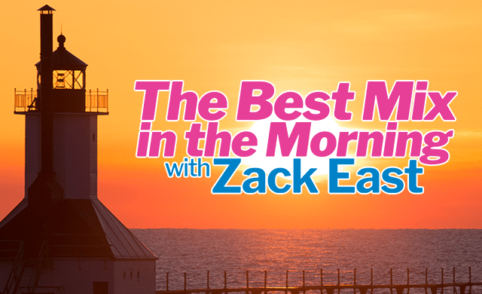 Lots of topics were trending last night including:
Herman Cain
: The former GOP presidential candidate has died from the coronavirus at 74.
John Lewis
: The Civil Rights icon was memorialized Thursday at an Atlanta funeral by three former US Presidents, and the New York Times published an opinion piece Lewis wrote recently to be released on the day of his funeral, offering lots of inspiration for continuing his legacy of protecting democracy.
Los Angeles
: A magnitude 4.2 earthquake hit the city but did no damage.
NBA
: After going on hiatus because of the pandemic, the 2020 season restarted on Thursday.
---
This one hits close to home! Do you and your significant other argue about who will do the dishes? Apparently it's a lot more common than you might think. A new 
survey
 has found that the average American household has 217 arguments a year – just over the dishes. That's about 18 arguments a month about dishes and the dishwasher. And what are these arguments about?
Who should load and unload the dishwasher.

Pre-rinsing dishes before loading the dishwasher.

Leaving dishes in the sink to soak.

Leaving dirty dishes in the sink when the dishwasher is empty.
---
Brace yourself for a shortage of aluminum cans. It seems people are buying more canned beverages over the past several months and especially now — and the aluminum can industry is having trouble keeping up. No word yet on what exactly might happen to replace aluminum if it becomes very unavailable. (
The Takeout
) I'm guessing everything will likely be shipped in milk cartons.
Podcast: Play in new window | Download | Embed
Subscribe Apple Podcasts | Android | Email | Google Podcasts | Stitcher | TuneIn | Spotify | RSS | More