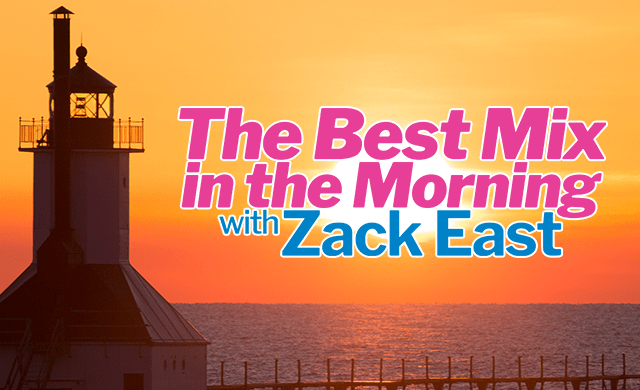 Northern California has unfortunately been suffering from some wildfires lately. But one fire got a lot worse recently with a phenomenon known as a FIRE TORNADO. The New York Times says fire tornadoes spawn in a combination of extreme heat from fire, turbulent winds and uneven terrain, according to meteorologists. No thanks!
---
Who says hard seltzers are only for summer? 
Just in time for Pumpkin Spice Season, VIVE hard seltzer is releasing a Pumpkin Spice flavor. (
PRNewswire
) Not to be outdone, Delish magazine says 
Pumpkin Pie Pop Tarts have hit store shelves.
 A box of eight sells for $3.68. Pop-Tarts launched their pumpkin pie pastries early this year because of the Pumpkin Spice craze.
---
You'd think that these days – where no one is going, well, anywhere — FOMO, or Fear of Missing Out, wouldn't be a thing. But according to experts, FOMO hasn't gone away – it's just changed. Instead of looking at other's people's vacation pics from exotic locations and feeling terrible about yourself, now people are looking at pics of people doing amazing things during their time at home – while they're just sitting on the couch. "It's shape-shifted," says Jennifer Wolkin, a New York-based neuropsychologist, "It might not be looking at pictures of someone's vacation or their parasailing trip or swimming with dolphins. It now becomes 'They're making sourdough starters,' and 'They're going for a hike in these woods with their family, and I'm just on the couch and doing nothing and surviving and trying to find my breath.'" (
USA Today
)
---
Speaking of FOMO … 
There's a company in Southern California that will set up a picture-perfect beach picnic for you. 
Bliss Beach
 will create the Insta-perfect beach day for you – with pillows, lounge chairs, a table, umbrella, cooler … everything you need for ultimate relaxation. No more schlepping all your stuff to the sand – just show up and it's all there. (
Travel & Leisure
)
---
Fox News says the oldest person in the United States turned 116 on Saturday. Hester Ford has 12 children, 50 grandchildren and 120 great-grandkids. She credits her long life to family and a strong faith in God.
Podcast: Play in new window | Download | Embed
Subscribe Apple Podcasts | Google Podcasts | Spotify | Stitcher | Email | TuneIn | RSS | More