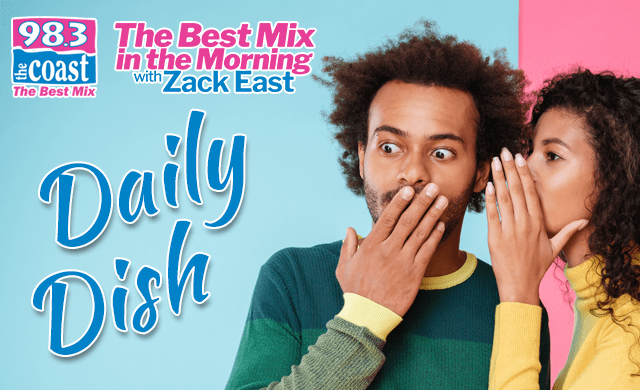 Cuba Gooding Junior has been accused of rape — and the alleged victim is suing.
According to the lawsuit, obtained by 
TMZ
, the woman says the Oscar-winner "coerced" her to his hotel room in 2013 and assaulted "her before falling asleep and allowing her to escape."
Jane Doe is suing Gooding for a "crime of violence" based on gender and seeking damages.
Cuba's attorney, Mark Heller, tells TMZ, "Clearly, this is a fabricated accusation that was never reported to the police — and forms no basis for any claim at this point with 7 years having passed."
In October, Cuba pled not guilty to several charges in his sexual assault case. More than 20 women have accused him of sexual misconduct.
---
Tracy Morgan 
and his wife 
Megan
 have both filed for divorce — and 
TMZ
 says the split could get nasty.
Megan filed first, on July 28th, and Tracy followed the next day. They have a prenup — but there are two possible road bumps. He's seeking joint legal custody and shared time with their 7-year-old daughter, while she's demanding sole legal and physical custody.
Tracy also wants her to stop calling herself Megan Morgan and return to her maiden name.
The two announced their split last month after almost five years of marriage.
---
New Idea magazine says Ben Affleck is allegedly mad that Jennifer Garner and Bradley Cooper are going on dates. A source tells the magazine,  "He was always a bit jealous of Jen and Brad's connection during their Alias time together. They've always been at ease with each other, but now it's deeper and they're adorable together. Garner and Cooper's attraction was always there, but they didn't take that next step because they were always in a relationship with other people."
---
Life & Style Weekly Magazine says Dancing with the Stars will return to ABC on Monday, September 14th. Val and Sharna are among the notable dancers, who will be returning. Tyra Banks will host.
Podcast: Play in new window | Download | Embed
Subscribe Apple Podcasts | Google Podcasts | Spotify | Stitcher | Email | TuneIn | RSS | More