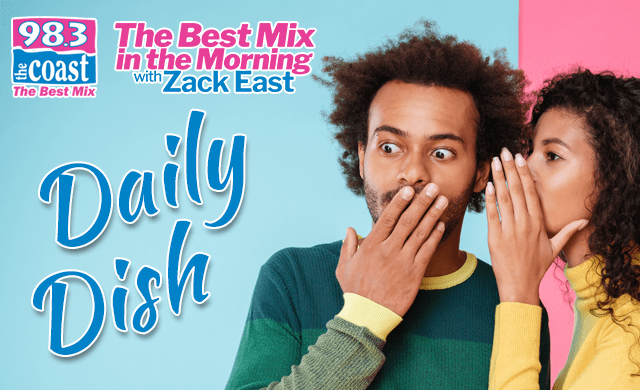 Katy Perry, Luke Bryan and Lionel Ritchie will all return as judges for the next season of American Idol, alongside host Ryan Seacrest.
The talent show, which was disrupted by the coronavirus outbreak, is coming back for its fourth season on ABC (19th overall). And because of the pandemic, auditions for the next season will be conducted virtually across every state. ABC Entertainment Karey Burke said in a statement, "American Idol has always been able to bring people together, entertain and inspire – and I am so proud of how this show continued to deliver joy and laughter into people's homes during a time when we needed it the most."
---
Collider says Marvel may be developing a Spider-Woman movie. The magazine claims Olivia Wilde is set to direct the film.
---
Joe Exotic's zoo has closed permanently.
This comes after current owner Jeff Lowe had his license to operate the animal park, made famous in the Netflix docu-series Tiger King, suspended.
In a post, Lowe bragged about the "unfathomable source of income" the Netflix series brought him. "Income that will guarantee the long term care of our animals and allow us to be very selective going forward." Then he added, "As of today, we have decided to close the old zoo effective immediately."
He also said he is "forfeiting [his] USDA exhibitors license."
Joe Exotic, who's serving a 22-year prison sentence in a murder-for-hire plot against Carole Baskin, was forced to give the zoo to his rival. But a judge gave Lowe time to close up shop before transferring it.
---
Clive Davis promises the upcoming Whitney Houston bio-pic will be a "no holds barred" portrait of the late singer-actress. His disappointment regarding previous documentaries on the ill-fated artist led to his hands-on involvement in this project.
The music mogul who guided Houston's career will co-write the movie script. He tells the 
Variety 
podcast 
Strictly Business
, "I have a mission… that the full picture of Whitney Houston is captured in a no-holds-barred film that is musically rich and shows her genius and more of her character than we have seen to date."
The movie will use Whitney's recordings, so whomever is cast won't have to sing — opening up the role to actresses whose strengths aren't musical.
Podcast: Play in new window | Download | Embed
Subscribe Apple Podcasts | Google Podcasts | Spotify | Stitcher | Email | TuneIn | RSS | More