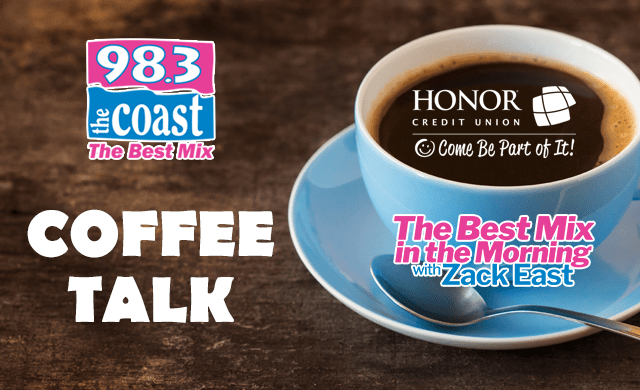 According to a new survey, more than one-in-five college students won't be enrolling in college this fall.
We've already seen some problems with coronavirus-related shutdowns and movements to online-only learning on the campuses of 
Notre Dame
, 
North Carolina
 and 
Penn State
 — among others.
In response to the uncertainty that we're all dealing with, 22% of college students looking for a "normal" on-campus experience are choosing to sit the year out and try again in 2021. (
MarketWatch
)
---
Have you taken your dog for a walk today?
 In Germany, a law has been introduced that would make it mandatory for owners to take their dogs for walks at least twice a day – for a minimum of one hour (in total). The proposed "Dogs Act" also states that owners would not be able to leave dogs chained up or alone for an entire day and puppies would be required to have human companionship for at least four hours a day. Agriculture Minister Julia Klöckner said in a recent interview, "Pets are not cuddly toys; their needs have to be taken into account." If passed, the law could go into effect next year. (
BBC
)
---
Speaking of puppies …
 A group of puppies recently took a field trip to Sea World in San Diego. The park is closed, so the puppies were allowed to roam around and even get up close to the shark and dolphin enclosures. SeaWorld teamed up with 
Mission Bay Puppy Rescue
 and 
Pups'N Boots
 to organize the event, with the goal of raising awareness for adoption. You can see a video of the puppy field trip on Sea World San Diego's 
Instagram
. And if you want to adopt one of these adorable pups, go to 
Mission Bay Puppy Rescue
. (
Insider
)
---
Have we actually found a hangover cure? 
We all have our own hangover "cures" – from eating a greasy breakfast to "sweating it out" with a workout, to popping Ibuprofen. But a study from Finland may have discovered what could potentially be a 
real
 cure. Researchers from the University of Helsinki and the University of Eastern Finland found that the amnio acid L-cysteine decreased hangover symptoms like nausea, headache, stress and anxiety. L-cysteine is found naturally in the human body and is also abundant in protein-rich foods. The amino acid is also sold as a dietary supplement. (
Delish
)
Podcast: Play in new window | Download | Embed
Subscribe Apple Podcasts | Google Podcasts | Spotify | Stitcher | Email | TuneIn | RSS | More