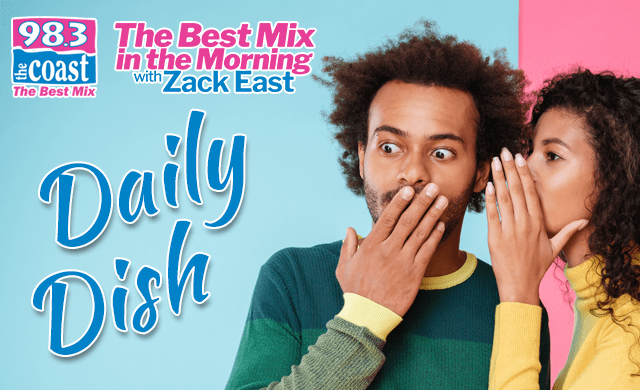 Brad Pitt definitely has a type. The star's new girlfriend is a dead ringer for Angelina Jolie.
Brad, 56, was recently spotted boarding a private jet in Paris with 27-year-old German model 
Nicole
Poturalski
. The blue-eyed brunette goes by Nico Mary when modeling. 
OK! Magazine
 reports that they were acting like "loved-up teenagers."
According to The Daily Mail, the model speaks five languages, has one child and founded an organization that provides aid for sharks
---
Lori Loughlin is said to be "terrified about going to prison."
The Full House star was sentenced to two months in jail for her part in the college admissions scandal. Her husband, Mossimo Giannulli, got five months.
A source tells 
People
 magazine, "It's all been like a black cloud hanging over them."
Lori and Mossimo have been ordered to report to jail on November 19th. They've requested that their sentences not overlap, but one of them will definitely miss the holidays.
In the meantime, the insider says, Lori fears contracting COVID-19 behind bars and "has been trying to stay as healthy as possible, and also takes supplements to boost her immune system. It's definitely something that she has been losing sleep about."
---
Macaulay Culkin recently turned 40 and said he's having a midlife crisis. He posted, "Hey guys, wanna feel old? … I'm 40 … You're welcome … Since I'm 40 I think it's about time to start my midlife crisis. I'm thinking of picking up surfing. Do you all have any suggestions? … Do any of you have photoshop skill? Can you put my head on a surfer so I can get an idea of how cool I'd look?"
Podcast: Play in new window | Download | Embed
Subscribe Apple Podcasts | Google Podcasts | Spotify | Stitcher | Email | TuneIn | RSS | More