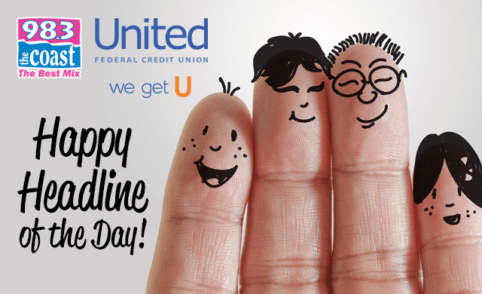 LeShenda Williams of Nashville, Tennessee, stumbled into some rough times — and found herself living out of her car, often sleeping in the parking lot of a Kroger grocery store.
Well, that grocery store was hiring new employees, so LeShenda stepped up and explained her situation to one of the store's managers, Jackie Vandal.
Jackie had LeShenda submit a formal application with an old laptop computer — and hired LeShenda on the spot, offering hope by telling her, "We'll take care of you."
LeShenda burst into tears and fell into Jackie's arms.
And, it has all worked out perfectly. LeShenda has her own apartment and has worked at the store for eight months. (People)
Podcast: Play in new window | Download | Embed
Subscribe Apple Podcasts | Android | Email | Google Podcasts | Stitcher | TuneIn | Spotify | RSS | More