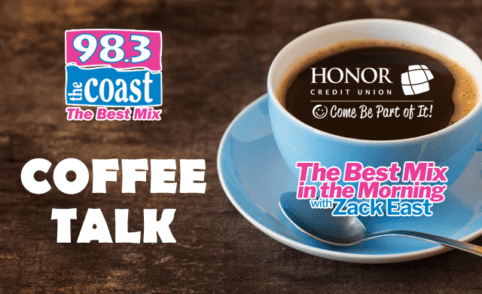 TODAY IS:
Patriot Day and National Day of Remembrance: In memory of the nearly 3,000 people killed in the September 11, 2001, terrorist attacks.

National Make Your Bed Day: Make your bed – it sets the tone for your whole day.
---
We've all racked up a lot of streaming hours over the last several months, but the generation that streamed the most over the summer were Millennials. According to new research, the average person has watched 20 movies in the past two months — and 52% of respondents said they streamed more than they would in a normal summer. But the research found that 25- to 34-year-olds increased their streaming the most this summer — with the average respondent watching an additional four hours a day on top of what they were watching at the start of the pandemic in March. (
SWNS
)
---
If you're feeling extra irritable today, it may be because you didn't get enough sleep. A new 
study
 found that getting a lousy night of sleep can make you more prone to anger the next day. We could call it "SLANGRY!"
Speaking of sleep …
According to data from the CDC, more than a third of adults in the United States regularly get less than the recommended minimum seven hours of sleep a night — despite the fact that lack of sleep has been linked to health issues like diabetes, obesity, heart disease, and depression. Research from the United Health Foundation (UHF) has found that Michigan clocks in at number six on the list with only 39% of adults sleeping less than seven hours a night. The top sleep-deprived state? Hawaii, with nearly 43% of the population getting less than 7 hours of sleep.
---
We all knew this was coming. Face Shields and masks have now become luxury fashion.
On October 30th, Louis Vuitton will launch the LV Shield, a face shield featuring a Louis Vuitton monogrammed strap and golden studs engraved with the LV logo. A price hasn't been set yet, but if it's like other Louis Vuitton accessories, it won't be cheap. (
Vogue
)
Podcast: Play in new window | Download | Embed
Subscribe Apple Podcasts | Android | Email | Google Podcasts | Stitcher | TuneIn | Spotify | RSS | More