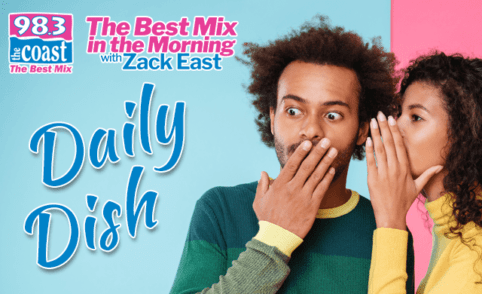 Saturday Night Live will do its first live show since March on October 3rd. The season premiere will see the show return to its New York studio after they did several virtual episodes in the spring.
---
Jay Leno
 will return to TV to host a reboot of the game show 
You Bet Your Life
 that will air on Fox Television stations beginning in the fall of 2021. (
Fox News
)
---
Neve Campbell, David Arquette and Courteney Cox will reprise their roles in a new Scream movie, which is set to open January 14th, 2022.
---
In his first interview since being accused of faking a hate crime, Jussie Smollett maintains his innocence.
The former Empire star tells CNN, "What happened in these last two years, it has humbled me in a way that nobody could possibly understand. Out of all these jokers in this entire situation, I am the only human being who has not changed his story one time."
Asked what the biggest lie he's heard about himself since the alleged incident, Jussie says, "Well, I mean that I did a hoax, obviously."
Smollett also insists that there are witnesses who confirm his original story that "white men" attacked him in January 2019.
Brothers Abel and Ola Osundario, who are Black, have told police that Jussie had paid them $3,500 to assault him in an effort to get publicity.
---
Fans of Wheel of Fortune will notice some changes to the show when it returns for its 38th season on Monday, and they're all being done to address coronavirus safety protocols.
Sony Pictures Television says that in addition to testing contestants, talent and crew, the set will be redesigned to promote social distancing. Contestants will stand behind a new platform which will keep them six feet away from each other. Also, each contestant will use a "spinning cap" that will allow them to spin the wheel without having to actually touch it with their bare hand. (
USA Today
)