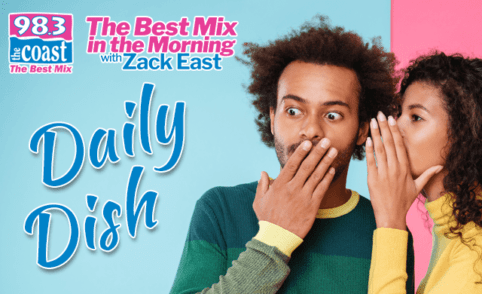 Chris Evans may have exposed himself on social media.
The Captain America star shared a pre-recorded video of his family playing a game of "Heads Up" on his Instagram Story. But fans got a big surprise at the end when an image of his photo roll appeared and included a photo of a man's genitals. It is unclear if the photo is actually from Chris' phone or happens to be him.
Chris quickly deleted the video but fast-acting fans grabbed screenshots.
---
Martha Stewart
 has launched a CBD line that includes "hemp-derived, cannabidiol-rich" gummies, soft gel, oil drops and "gourmet flavors" such as Meyer lemon, blood orange and kumquat and huckleberry. Her pal 
Snoop
Dogg
 hooked her up with her partner in the line, Canopy Growth. In a video, Martha says, "I'll leave the THC offerings to Snoop." (
TMZ
)
---
Wonder Woman 1984 has been delayed again. The sequel, which has been postponed several times, will move from October 2nd to December 25th.
---
Steve Martin has a hilarious solution to not being recognized when he goes out in public in a mask.
The comedian shared a photo of himself wearing a sign over his head that read, "Steve Martin," with an arrow pointing down. He 
explained
, "I always wear a mask when I go outside. But something about it was leaving me anxious and unsettled. I thought about the problem, addressed it, and here is the solution."
Podcast: Play in new window | Download | Embed
Subscribe Apple Podcasts | Android | Email | Google Podcasts | Stitcher | TuneIn | Spotify | RSS | More