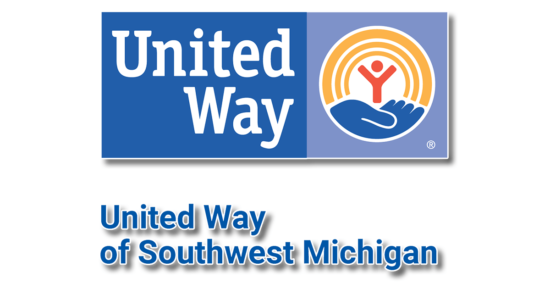 Back in February, Michael Lafrenz turned the key over in a subcompact car at Tyler Automotive in Stevensville, becoming the third winner in United Way of Southwest Michigan's annual car giveaway. This season, United Way is revving up the fun by adding a new incentive.
Returning United Way donors will have the opportunity to Pay-It-Forward! Utilizing a $10,000 gift from United Way's "Pay It Forward" sponsor, Indiana Michigan Power, an AEP Company, 10 lucky donors will be randomly selected to give $1,000 to the nonprofit of their choice.
To qualify, returning donors must give more or the same as their gift in 2019. If returning donors increase their gift by 10 percent or more from their 2019 gift, they will be entered in the drawing twice. The maximum is 2 entries per person. The 10 finalists will be randomly selected on February 1, 2021. The winners will have until February 15, 2021 to choose their desired nonprofit.
United Way and Tyler Automotive will again be giving away a car this season. This incentive will be for NEW donors who give $156, which equates to roughly $3 per week. For every additional $100 contributed, donors receive an additional entry into the drawing. Ten finalists will be revealed on January 26, 2021, with one lucky person winning a two-year lease on a subcompact vehicle on February 16, 2021.
"We're excited to be partnering with Tyler Automotive for a fourth year in a row to help someone win a car. And we're just as excited to be adding the "Pay it Forward" incentive to this year's campaign. We appreciate Indiana Michigan Power in helping make this happen," said Anna Murphy, President of United Way. "We may be revealing our winners early next year, but we know that the community is the big winner in the end. The greater the participation, the more impact we'll create for families in Berrien, Cass, and Van Buren Counties."
United Way is all about the impact. A simple gift of $3 a week for a year can make a big difference! It provides one of the following:
  34 meals for someone dealing with food insecurity.
  2 months of support to help a young child learn to read.
  1 free book for a child every month for 5 years.
  School supplies for 8 kids to start the school year.
  Support for 2 individuals to address their mental health.
  1 year of a physical activity/nutrition program for a school-age youth.
For more information on how you can Win A Car or Pay It Forward, visit uwsm.org.
Podcast: Play in new window | Download | Embed
Subscribe Apple Podcasts | Android | Email | Google Podcasts | Stitcher | TuneIn | Spotify | RSS | More