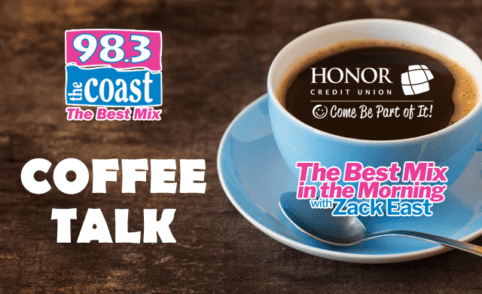 TODAY IS:
National Tackle Kids Cancer Day

National Online Learning Day

National IT Professionals Day

National Linguine Day

National Double Cheeseburger Day

National Cheese Toast Day
---
Do you like cheeseburgers? Do you like making easy money? A gambling website has a unique and delicious opportunity for one very lucky burger lover. 
BonusFinder.com
, which is based in Amsterdam, wants to find the best cheeseburger in America — and is offering someone $500 to help them find it. In addition to $500, the winning applicant will be provided additional funds for travel and for the burgers, of course. Applications are being accepted now and a winner will be chosen on October 9th.
---
Cover hogs can make for some sleepless nights and even problems in your relationship. Well, there's a simple solution to those blanket battles – separate bedding. In Europe, especially Scandinavian countries, using separate bedding is very common. Basically it's just separate comforters for each person – and a shared fitted sheet. "When I make the suggestion — maybe use separate covers so they don't fight over the covers — they kind of look at you quizzically, like it's such an obvious thing to suggest, but it didn't occur to them," sleep specialist Dr. Rafael Pelayo tells 
Good Housekeeping
. "It's not a routine recommendation, but if somebody is telling me that they're having concerns about one person moving too much or they're uncomfortable in their bed because they're fighting over covers, I suggest, why can't you get two blankets? It seems to make sense."
---
The Salvation Army is getting an early start on its annual holiday fundraiser and volunteers with bells and red kettles will be out as early as today.
The launch of the charity drive traditionally begins closer to Thanksgiving, but because of economic struggles due to the coronavirus pandemic, the Salvation Army decided place their iconic red kettles outside of stores today. But despite the much earlier start, the Salvation Army still expects a 50 percent drop in fundraising this year due to retail store closings, a coin shortage, and people carrying less cash.
The Salvation Army says it raised $126 million with its holiday drive last year. (
PR  Newswire
)
Podcast: Play in new window | Download | Embed
Subscribe Apple Podcasts | Android | Email | Google Podcasts | Stitcher | TuneIn | Spotify | RSS | More