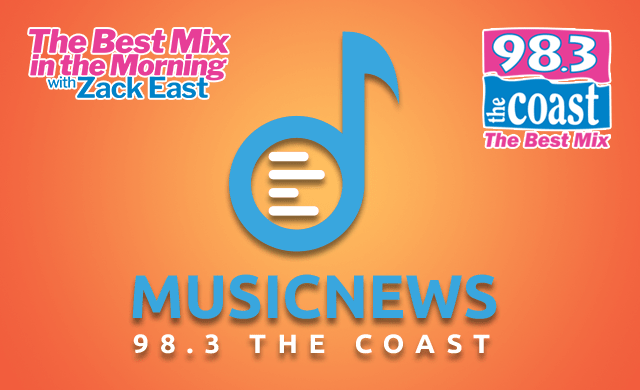 Katy Perry and her new daughter, Daisy Dove Bloom, love a present sent to them by Taylor Swift.
Perry 
posted a photo
 of the baby blanket sent by Swift before Daisy was born last month and captioned it, "Miss Daisy Dove adores her hand embroidered blankie from miss Taylor Swift." The blanket has "Baby Bloom" and a rose embroidered in the bottom right corner, with 2020 in the opposite corner and some yellow stars.
Perry added, "Hope it's one she drags around for years till it becomes an unrecognizable shred that she keeps in her pocket as a teenager."
---
The producers of the next *X-Men* movie are rumored to have their eye on Lady Gaga to play Emma Frost, a.k.a. The White Queen.
We Got This Covered
 reports that Marvel's trying to "tempt her back in front of the camera" for the role, which was last played on screen by 
January Jones 
in 
X-Men: First Class
. Gaga hasn't acted in a film since her Oscar-nominated performance in 
A Star Is Born
. And apparently the producers are looking to cast more than just one music superstar…
Marvel wants to cast Nick Jonas in a future superhero movie.
 The website says the X-Men reboot may also star Harry Styles as Pyro. No word on what role Nick may have.
Podcast: Play in new window | Download | Embed
Subscribe Apple Podcasts | Google Podcasts | Spotify | Stitcher | Email | TuneIn | RSS | More