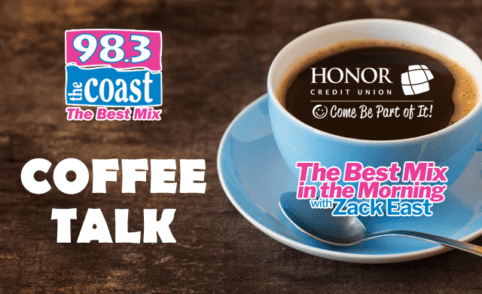 TODAY IS:
National Guacamole Day

National Play-Doh Day

National Stepfamily Day
---
If you're one of the few that enjoys a bit of Black Friday deal Thanksgiving day shopping, Newsweek says Simon Malls plans to close all of their properties on Thanksgiving because of the coronavirus. They released a statement saying, "In these challenging times. We made the decision that we will not open on Thanksgiving Day, instead allowing our associates to spend the holiday with their loved ones." The closest Simon properties to our area include University Park Mall in Mishawaka, and Lighthouse Place in Michigan City.
---
If you're going on a first date, job interview, or anywhere you want to make a good impression, you may want to stay away from this one color … mustard yellow. According to a new poll, wearing the color yellow can instantly make you less attractive to people. 39% of men and 31% of women said yellow was among the least attractive colors. (
Best Life
)
---
If there's one thing that 2020 has taught us, it's to expect the unexpected. No one could have expected a marriage between Pepsi and Red Lobster to create a new cocktail — a Mountain Dew margarita called the DEW-Garita. The cocktail is said to be made with a secret recipe and will be available at all Red Lobster restaurants by the end of the year. (
People
)
---
You don't typically think of Pepsi as something to drink when you want to fall asleep, but the company is about to add a new water beverage to their drink lineup — and it's specifically designed to be sipped before you go to sleep. Driftwell, which launches in December, contains L-theanine and magnesium, which are ingredients said to help you relax and de-stress before falling asleep. The drink, which only comes in one flavor right now — blackberry lavender — is sold in 7.5-ounce mini cans which, according to a PepsiCo spokesperson, is the perfect size for "hydrating before bedtime without requiring another trip to the bathroom." (
CNBC
)
Podcast: Play in new window | Download | Embed
Subscribe Apple Podcasts | Android | Email | Google Podcasts | Stitcher | TuneIn | Spotify | RSS | More