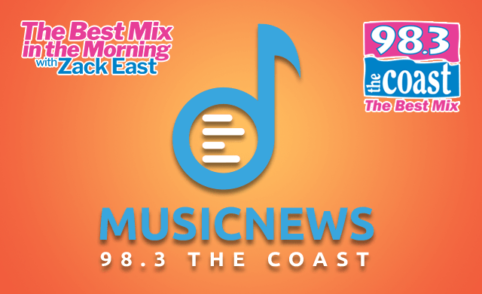 Madonna will do something unique among rock and pop artists — she plans to direct a biographical movie about herself!
After teasing the project across social media, the best-selling female recording star of all-time will collaborate with screenwriter Diablo Cody on her journey from a struggling New York performer to global superstardom.
While we've seen Elton John and the surviving members of Queen have considerable input on movies telling their stories, this is the first time a recording legend has led the creative team and will have the last word on the film.
Variety
 reports that the movie will be distributed by Universal with longtime studio executive 
Amy Pascal 
producing, along with Madonna's business partner 
Guy Oseary
.
Calling the project "an absolute labor of love for me," Pascal says, "I have known Madonna since we made A League of Their Own together, and I can't imagine anything more thrilling than collaborating with her and Diablo on bringing her true-life story to the big screen."
It's too early for information regarding casting, a release date or even what the movie will be called.
---
Britney Spears and her dad Jamie have a new battle in her conservatorship — this one over bringing back the person that used to help manage her estate.
TMZ
 reports that Britney filed new documents with the court saying that 
Andrew Wallet
, who served as co-conservator of Britney's estate from 2008 to 2019 with Jamie, is "uniquely unsuited" to manage her estate now. In the filing Britney says she's done performing for a while and needs to make "difficult budgetary choices going forward." And bringing Wallet back on board, who was paid nearly a half-million dollars a year for the last five years he worked for her, is just too expensive.
Jamie says that Britney's objections are full of factual misstatements and he's asked the court to hold a hearing to go over all the facts.
Podcast: Play in new window | Download | Embed
Subscribe Apple Podcasts | Android | Email | Google Podcasts | Stitcher | TuneIn | Spotify | RSS | More