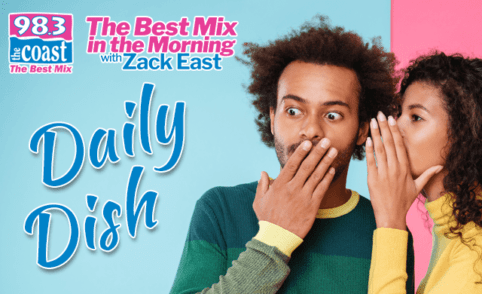 Kim Kardashian, Mark Ruffalo, Leonardo DiCaprio and other A-listers plan to "freeze" Facebook and Instagram for 24 hours to protest the spread of hate speech and misinformation on the platforms.
The protest, which will go down all day today, is part of the Stop Hate for Profit campaign being organized by the NAACP and the Anti-Defamation League, among other groups.
Kim announced the initiative by tweeting, "I love that I can connect directly with you through Instagram and Facebook, but I can't sit by and stay silent while these platforms continue to allow the spreading of hate, propaganda and misinformation – created by groups to sow division and split America apart – only to take steps after people are killed."
The campaign is calling for the removal of Facebook groups that promote violence and posts that promote misinformation.
---
Tyra Banks wasn't a hit with diehard fans when she debuted as host of Dancing With the Stars on Monday.
Tyra replaced longtime host Tom Bergeron as well as newcomer Erin Andrews. But many viewers thought Tyra wasn't an improvement.
One person wrote, "The problem w/ Tyra Banks as host is that you've replaced the heart of the show. Nothing against her, but it just sounds so off when you hear her voice instead of Tom Bergeron's. On a year where people WANT comfort of the familiar… it's just a really poor decision."
Another hater tweeted, "2 minutes in and I'm already over #TyraBanks as host."
And a third said, "Unfortunately, I didn't think she did a very good job. In my opinion, she did a lot of posing, talked way too fast at times, interrupted the judges several times, accused the judges of 'throwing shade' (really?)"
---
Chadwick Boseman was laid to rest in Belton, South Carolina about a week after he died of colon cancer, according to the death certificate.
Belton is about 11 miles from his hometown of Anderson, South Carolina.  A day after he was buried at the Welfare Baptist Church Cemetery, a public memorial was reportedly held in Anderson.
However, according to 
USA Today
 the star may not be buried there. The newspaper says "the church cemetery showed no signs of Boseman's burial, and the pastor and the local mortuary handling details of the 
Black Panther
 star's death say he is not buried there."
The Black Panther star passed away at his L.A. home on August 28th following a four-year battle with the disease.
Earlier this month, co-stars Lupita Nyong'o, Michael B. Jordan and Winston Duke joined the star's wife, Taylor Simone Ledward, at an outdoor memorial in Malibu, California.
Podcast: Play in new window | Download | Embed
Subscribe Apple Podcasts | Android | Email | Google Podcasts | Stitcher | TuneIn | Spotify | RSS | More