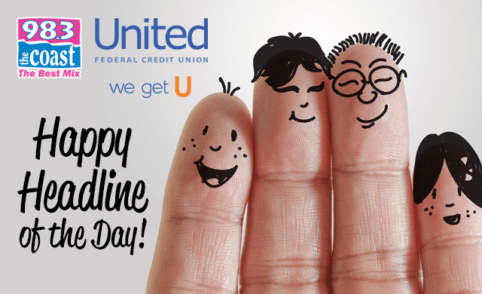 In North Dakota, a farmer named Lane Unhjem [UN-yem] suffered a heart attack after one of his machines caught fire.
This certainly was scary enough for the family — but the timing couldn't have been worse as it's now time to harvest crops.
With Lane out of commission and recovering from his heart trouble, his neighbors stepped up and took care of business.
Word got around about Lane's situation and the community rallied to help. They gathered together, bringing their own equipment, and got the crops out of the ground and safely into bins, harvesting over 1,000 acres worth of crops in seven hours.
And while the job they did was a big one, one of the neighbors shrugged it off, explaining that helping out was "just kind of the farming way of life."
More on this story from USA Today
Podcast: Play in new window | Download | Embed
Subscribe Apple Podcasts | Android | Email | Google Podcasts | Stitcher | TuneIn | Spotify | RSS | More