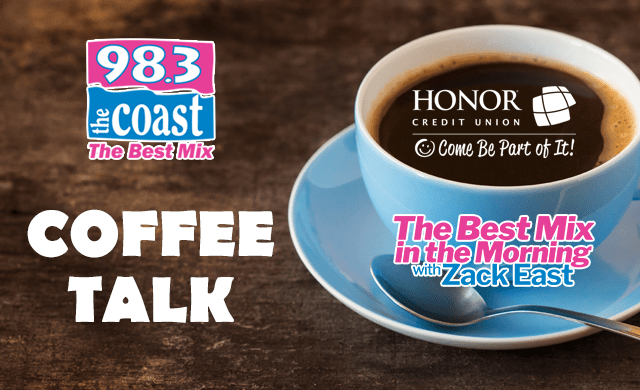 TODAY IS:
National Punctuation Day: A good day to mind your periods, commas, question marks, semi-colons and more.
Remember Me Thursday: It's a day to remember all the pets left in shelters that are waiting to be adopted.
Innergize Day: A day to take some time for yourself to relax, re-energize and focus on what makes you feel good.
---
Be honest …
Are you addicted to online shopping, especially Amazon shopping?
 You're not alone. A new survey found that 25% of respondents admitted that they are seriously addicted to online shopping. 82% of those surveyed said they like shopping online, because it's easier to find what they want. And 53% said they get excited when their package arrives. In fact, the online shoppers surveyed said they look forward to their purchases arriving more than they do to their workday ending or video chatting with family and friends. And – no surprise — COVID has increased our online shopping habits. 52% said they've had more home deliveries in 2020 than in previous years. (
SWNS
)
---
Speaking of online shopping … Seems a lot of us have already started Christmas shopping. 
Why? We're bored. A survey found that 50% of Americans have already started online shopping for the holidays, because they're bored at home. 15% of those surveyed said they actually started their holiday shopping … in August. And no surprise – experts predict 48% of holiday shopping will be done online this year. (
SWNS
)
---
CBS says this year's Times Square New Year's Eve ball drop is going to be virtual because of the coronavirus. New York City plans to limit the number of people allowed in Times Square due to the virus and social distancing concerns
---
It appears that being financially well-off isn't all it's cracked up to be.
 A new 
study
 has found that having lots of money has some downsides – particularly loneliness and lack of real relationships. Researchers at the University of Buffalo and Harvard Business School say the stress of being successful and constantly striving for more can actually cut you off from the world. It's not that making money is bad – but when someone ties their self-worth to their financial success, and puts that above all else, they can become isolated.
"Feeling that pressure to achieve financial goals means we're putting ourselves to work at the cost of spending time with loved ones, and it's that lack of time spent with people close to us that's associated with feeling lonely and disconnected," adds Deborah Ward from the University of Buffalo.
---
WGN says Johnson & Johnson began testing a new coronavirus vaccine yesterday. Over 60,000 people have agreed to get a single dose shot to see if the vaccine works. But, CDC Director Robert Redfield tells Yahoo News that America may not be completely vaccinated until July. "I think that's going to take us April, May, June, you know, possibly July, to get the entire American public completely vaccinated"
Podcast: Play in new window | Download | Embed
Subscribe Apple Podcasts | Google Podcasts | Spotify | Stitcher | Email | TuneIn | RSS | More